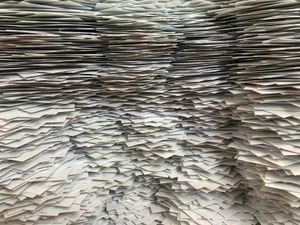 This is just a sampling of the industries and roles for which we've created resumes. If you don't see your specific role, that doesn't mean we won't know what to do. Good resume writers don't have to have performed the job to help you GET the job.

Academic Resumes and CVs: 
University Professor | Instructor | Adjunct Professor | Faculty Member | Special Education Instructor | Field Placement Director/Coordinator | Lecturer | Teaching Coordinator | Teacher | Academic Dean | Provost | Admissions Director | Financial Aid Director/Counselor | Researcher | Laboratory Supervisor | Adult & Continuing Education Teacher | Early Childhood Educator | ESL Teacher | Administrator | School Librarian | High School Counselor | School and University Psychologist | and others! 
Airline Industry: 
Pilot (Captain and First Officer) | Flight Attendant | Inflight Crew | Airport Operations | Mechanic / Maintenance | Cargo / Ramp Services | Safety / Security | Real Estate / Acquisition Manager | Food Services | Dispatch / Network Operations | Reservations | Customer Service | Sales /eCommerce | Technical Operations | Communications | Government and Regulatory Affairs | Flight Simulator Maintenance | Quality Assurance | IT Developer | Internal Audit | Marketing / Loyalty Rewards Program | Data Architecture | Industrial Engineer | Test Engineer 
Legal Field: 
Partner | Associate Attorney | Private Attorney | Corporate Counsel | Paralegal | Legal Secretary | Legal Assistant | Judicial Clerk | Legal Recruiter 
Banking: 
Customer Service | Bank Teller | Mortgage and Loan Officer | Credit Analyst | Banking Manager | Bank President / Vice President | Auditor | Reconciliation Manager | Legal & Compliance resumes | Investment Advisor | Asset Manager | Financial Analyst | Commercial Relationship Officer 
Business Operations: 
Business President | C-suite | General Manager | Vice President | Director | Manager | Operations | Human Resources | Administrative Manager | Executive Assistant | Administrative Assistant | Sales | Marketing | Warehouse / Shipping / Inventory | Customer Service | Recruiter / Talent Acquisition | Accounting | Bookkeeping | Purchasing | Information Technology (IT) | Transportation | 
Counseling and Human Services: 
Counseling Intern resumes | Private Practice Counselor | Therapist | Psychologist | Psychiatrist | Career Counselor | Clinic Director | Liaison and Coordinator | Interventionist | School Counselor | Social Worker | Public Health Worker | Developmental Disability Counselor | Public Welfare Worker | Policy and Planning Manager | Researcher 
Creative: 
Graphic Designers | Interior Designers | Architects Public Relations | Art Director | Gallery Curator | Video Game Designer | Makeup artist | Fashion Designer | Chef | Film director | Sound Engineer | Author | Advertising Professional | Book Editor | Publisher | Musician | Actor | Agent | Entertainment Representative | Press Agent | Stylist | Production Staff
Criminal Justice: 
FBI Agent | FBI Personnel | Police and Fire Personnel | Corporate and Personal Security Expert | 911 Emergency Dispatcher | Corrections Officer | Investigator | Information Security Analyst | Victim Advocate 
Engineering: 
Chemical Engineer | Civil Engineer | Electrical Engineer resumes | Geotechnical Engineer | Manufacturing Engineer | Environmental Engineer | Mechanical Engineer | Aerospace Engineer | Packaging Engineer | Automotive Engineer | Construction Engineer | Architect | Research and Development 
Green / Environmental: 
Offshore Specialist | Conservation Specialist | Arborist | Environmental Engineer | Open Space Planner | LEED Certified Professional | Wildlife Specialist | Environmental Scientist | Biologist | Renewable Energy | Wind Farm Consultant | Wind Farm Technician | Green Construction | Energy Trading | Agriculture | Recycling/Waste Reduction | Reclamation 
Hospitality: 
Hotelier | Front Desk Staff | Server | Caterer | Restaurant / Industrial Kitchen / Personal Chef | Facility Managers | Food and Beverage Manager | Event Planner | Event Sales | Concierge | Coffee Shop Barista | Hospitality Manager 
Information Technology: 
IT Manager | Computer Forensic Investigator | Web Developer | Software Engineer | Project Manager | Mobile Application Developer | Cloud Architect | Data Architect | ScrumMaster | Systems Analyst | Business Analyst | Networking Engineer | Tech Support | Technical (SaaS) Sales | Software Tester | Database Administrator | Software Programmer / Software Coder | Information Security Analyst | Telecommunications
Supply Chain and Logistics: 
Manufacturing Engineer | Logistic Specialist | Freight Supervisor | Warehouse Supervisor and Warehouse Worker | Pricing Analyst | Quality Supervisor | Import/Export | Assembly | Machinists | Project Engineer | Project Manager | Inventory Manager | Shop Technician | Local and OTR Driver 
Marketing: 
Marketing Director | Advertising Director | Social Media Director | Marketing Research Manager | Focus Group Facilitator | Advertising Account Executive | Media Director | Brand Manager | Product Manager | Product Development Manager | Market Analyst | Public Relations Specialist | Communications Manager | Publicist | Press Secretary | Marketing Communications (Marcomm) | Online/E-Commerce Specialist 
Healthcare: 
Physician | Nursing Administrator | LPN, RN and PN | Nurse Practitioner | Hospital Administrator | Nurse's Aide | Physicians' Assistant | Dentist | Dental Hygienist | Pharmacist | Drug Protocol Specialist | Medical Billing | Medical Transcription / Medical Coder | Medical Record Technician | Claim Examiner | Occupational Therapist | Physical Therapist | Phlebotomist | Research Scientist | Chiropractor | Midwife | Alternative Medicine Practitioner | Yoga / Pilates / Fitness Instructor
Sports and Recreation:  
Athlete | Coach | Manager | Trainer | Media Relations | Athletic Director | Event Coordinator | Athletic Scout | Psysiologist/Kinesiologist | Facility Manager | Groundscrew | Marketing Manager | Nutritionist | Physical Therapist | Referee/Umpire | Broadcaster | Sports Journalist