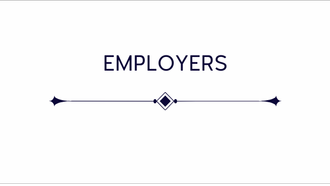 ResuMAYDAY Outplacement Services was created to assist companies and their employees as they deal with career transition and outplacement. People are the most important asset to any organization and it is important to take care of them in times of good…and bad. Downsizing isn't easy, but internal and external problems can be avoided when dealt with correctly. ResuMAYDAY Outplacement Services is a BENEFIT that shows your employees they are valuable to you, and will be valuable to their next employer.

Direct benefits for the employer: reduced unemployment costs due to quicker re-employment; minimizing potential litigation; improved morale among retained employees; and avoiding negative PR in traditional and social media.
Because our focus is the small to mid-size company, our services are flexible enough to work within your budget, but still carry the impact and value that your employees need to be successful in today's job market. From executives to entry-level, our programs are formatted to ease the challenges of transition.

"Lauren was great! Immediately she put me at ease with the tremendous task ahead of me. She was extremely professional and took an awful situation and put a positive spin on it. I could tell that Lauren loves what she does as it shone through in her voice on each phone call. Her honesty as well as encouragement made a huge impression on me. She shared phone interview strategies and secrets as well as how to video interview. The information she provided to prep for interviewing was invaluable. For someone who had not done job hunting and interviewing with any seriousness since the last century, she gave me real confidence in myself and my abilities to get the job I wanted. I am excited to start my next endeavor in my career and I could not have done it without Lauren's great coaching and guidance!" -B.W., Executive Director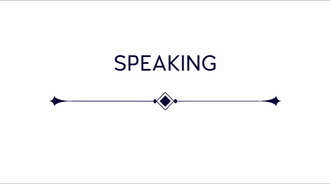 How do you make a presentation about resume writing, keyword scanner, and networking interesting?
Get a speaker who loves the topic inside and out. That's me!
When you need a polished, comfortable speaker for your employment group, association, college, business or civic organization, look no further. My job is to deliver beneficial career information in an engaging manner.
Take a look at my LIST OF PRESENTATIONS. If you don't see your preferred topic, let's talk about creating one tailored for your group. Here's a link to my CALENDAR, to see if your preferred date is available.
"I look for guests who can present their information with energy and fun and lace their conversation with anecdotes. I'll take that over someone who's a better expert but can't present well. With Lauren I get BOTH…an expert who knows her field and can present it with pop." -Bill Moller, WGN and WLS AM Radio Host
"Lauren has spoken at numerous events for the Illinois Society of Professional Engineers and always leaves them 'wowed'. I have seen firsthand how the tools she offers get results and inspire!" -N.P., ISPE Education Coordinator
"All I can say is WOW! Of all the presentations that I have scheduled, yours was the runaway best. It's great to see you in action!" -R. Henquinet, Group Facilitator
"Lauren is a wonderful professional. Her presentations are clear, on point, informative and engaging. Our biggest problem is getting people to leave after her presentations. I recommend her very highly." -A. Yackle, Indian Trails Library District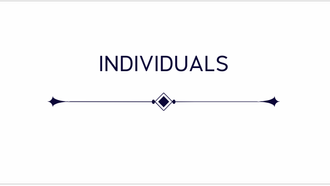 Professionally Written Resumes ... Cover Letters ... Interview Prep ... LinkedIn Profiles ... Career Direction and Career Transition ... Job Search Launch and Accountability ... Networking Coaching ... Keyword Optimization ... Salary Negotiations ... Side Hustle Coaching ... Reference Checks ... Intros to vetted recruiters ...
You have the assurance of working directly with a specialist who understands the language of your business and will create a strategic, engaging, and keyword-rich resume that focuses on your highest-level, most marketable story. Your resume will be crafted to stand out from the rest.
(We also create resumes for business plans, business loan applications and academic applications.)
"Lauren was a joy to work with. I felt like she really got to know what my objectives were for my job search, and she was always upbeat and optimistic. She encouraged me to have more confidence in my experience when applying for jobs outside my small comfort zone."
-A.C., PMP
"Thank you so much! Not only are you talented with words, but you really get the essence of people. You captured the essence of me!" -D.T., Fashion Designer
"Every year or two I come back to ResuMAYDAY for a resume refresh. You've been my 'career go-to' for over fifteen years! Time flies when you're moving up the corporate ladder. Thanks, Lauren!"
-E.L, Director of Operations