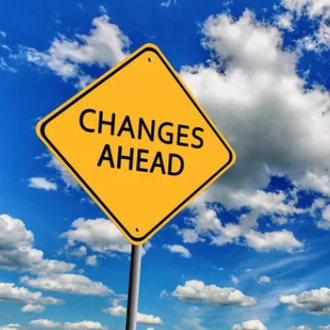 services for employers...
Outplacement and professional services
As Outplacement Specialists, my team and I partner with companies to mitigate the challenges of downsizing.  
Our focus is to help companies AND their employees through this transition with minimal negative consequences.
Today, when everything is shared on social media in real time, the only way to facilitate a low-profile and well-managed downsizing is to provide a lifeline - a good one - to your employees. You do this by giving them the tools needed to conduct an effective, seamless, and positive job search,
Why hire ResuMAYDAY as your Outplacement partner? We have surveyed hundreds of job seekers who were provided big-name outplacement services after a layoff. The results showed the services didn't serve the employees' needs very well. They were archaic and impersonal.
In a time when cost-savings is critical, why pay for expesive services that your downsized employees don't need and won't use? We've customized outplacement in a way that fully supports a modern job search without needlessly draining  your budget.
More Corporate Services: Training your interviewers to conduct better interviews; LinkedIn profile creation for your team and business; resume development for your emerging leaders; severance services negotiated into employment contracts.
"When [company] laid us off I was shocked. I really wasn't expecting it. My spouse convinced me to partake in the services my company provided, so I reluctantly scheduled a meeting with Lauren. Despite myself, I was uplifted by her warmth and expertise. My resume writer wrote a resume that was so good, I could barely believe it had my name on it! I learned how to put my best foot forward in interviews. She gave me 'cheat sheets' that I wish I had gotten much earlier in my career. I survived this layoff feeling energized and supported."  -K.B., Product Manager
"Lauren was incredible. So positive but honest at the same time. She structured our coaching so that I added new skills to my job search every week. This is a very tough time and she exceeded my expectations, helping me navigate my new normal. She is a true rockstar!"          -M.V., Sales Manager
"Lauren was absolutely amazing and professional. She taught me how to look for the perfect job, rather than applying for anything and everything. She created a great resume, and showed me how to update it on my own going forward. She kept me engaged by sending me job postings and reminders. Bottom line...Lauren is amazing to work with and even though hopefully none of us will have to go through this again, I would love to work with Lauren again."     -J.M, Director of Operations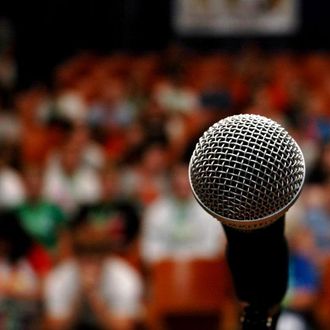 for groups and conferences...
presentations and workshops
How do you make a presentation about resume writing, keyword scanners, or networking interesting?
Get a speaker who loves the topic inside and out. That's me! 
When you need a polished, comfortable speaker for your employment group, association, college, business or civic organization, look no further. My job is to deliver beneficial career information in an engaging manner. 
Take a look at my catalog of presentations, here. If you don't see your preferred topic, let's talk about creating one tailored for your group.
"Lauren has spoken at numerous events for the Illinois Society of Professional Engineers and always leaves them 'wowed'. I have seen firsthand how the tools she offers get results and inspire!"– N.P., Illinois Society of Engineers Facilitator
"…I look for guests who can present their information with energy and fun and lace their topics with anecdotes. I'll take that over someone who's a better expert but can't present well. With Lauren I get both…an expert who knows her field and can present it with pop…"   – Bill Moller, WGN/WLS Radio Host
"All I can say is WOW! I have not attended all the conference presentations but among those that I have, yours was the runaway best. Thank you for being our speaker, and thank you for so generously hanging around afterwards and continuing the dialogue with folks. I will watch for future opportunities to see you in action!"         – R.H., Group Facilitator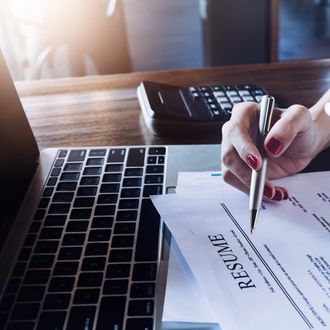 services for individuals...
career advancement and job search services
Professionally Written Resumes ... Customizable Cover Letters ... Interview Preparation ... LinkedIn Profile Creation and Optimization ... Career Direction and Career Transition ... Job Search Campaigns and Accountability ... Networking Coaching ... Keyword Optimization Coaching ... Salary Negotiation Coaching ... Side Hustle Coaching ... References Recon ... Resume Updates (returning clients) ... 
You have the assurance of working directly with a specialist who understands the language of your business and will create a strategic, engaging, and keyword-rich resume that focuses on your highest-level, most marketable story. Your resume will be crafted to stand out from the rest.
(We also create resumes for business plans, business loan applications and academic applications.)
"Lauren was a joy to work with. I felt like she really got to know what my objectives were for my job search, and she was always upbeat and optimistic. She encouraged me to have more confidence in my experience when applying for jobs outside my small comfort zone." -A.C., PMP 
"Thank you so much! Not only are you talented with words, but you really get the essence of people. You captured the essence of me!" -D.T., Fashion Designer
"Every year or two I come back to ResuMAYDAY for a resume refresh. You've been my 'career go-to' for over fifteen years! Time flies when you're moving up the corporate ladder. Thanks, Lauren!"  -E.L, Director of Operations