Let's talk about video interviews. 
Have you been invited to an interview that took place over video? If so, tell me about your experience in the comments. A friend recently posted about her video interview experience on LinkedIn. She heard mostly from people who hate them, and many from people saying they would never take part in one. But what if that video interview was the only thing standing between you and your dream job? Instead of avoiding them (not realistic), here are some proactive things you can do:
1) Expect them. Tell yourself that every interview you conduct between now and the day you retire will be over video. That way, you won't be surprised when it happens.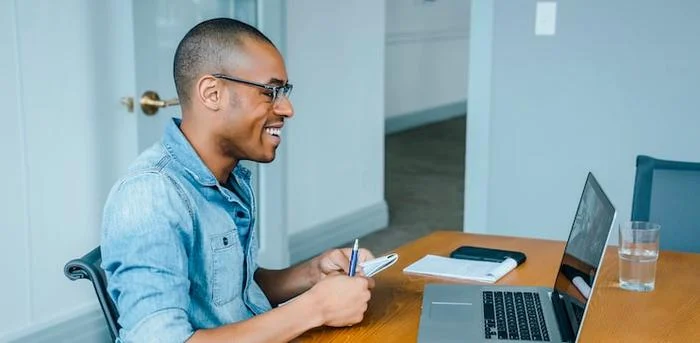 2) Prepare for them! Make videos on your cellphone of you talking about your resume. Start small. For the first one, just read your summary statement. Do that over and over until it sounds comfortable and natural. Next, go over other parts of your resume. Talk about your most recent employer and the parts of the job you loved the most. Then, practice with actual interview questions. (Tell me about yourself / What do you know about our company / Tell me about a problem you faced on your last job / Tell me about a difficult management decision you made / What are your key skills and strengths, etc...

3) Use other technology. Google "test zoom meeting". This lets you open a one-sided zoom screen (just you - it's not recorded or preserved in any way). It's meant to allow the user to test their screen and audio, but you can stay logged on for as long as you want. Practice answering interview questions, getting comfortable with the format of just looking at you, instead of another person. And of course, there are online tools that can help prepare as well. (I have real concerns about privacy, but that's my own issue not meant to influence anyone from using them.)

4) Get feedback. When you're happy with the videos you've recorded on your phone, send them to a friend for feedback. Of course, you can always work with a professional career coach, like me, and get higher level feedback, advice, and guidance.

5) Control your environment. Test your equipment and lighting. Practice in the same place where you'll conduct the real interview. Put a sign on your front door asking that no one knocks or interrupts. (I have one of these that I hang on our front door during my zoom presentations and workshops.) Do everything you can on your end to control your environment so that all you need to focus on is your answers and delivery.

Why is this is important? Because coming at these inevitable interviews from a position of strength is SO MUCH BETTER than skipping out because of fear (fear of the unknown, fear of failing, fear of being judged, etc). I hope you agree with me.
#videointerviews #technology #jobsearch #zoom #work #videofeedback #AI