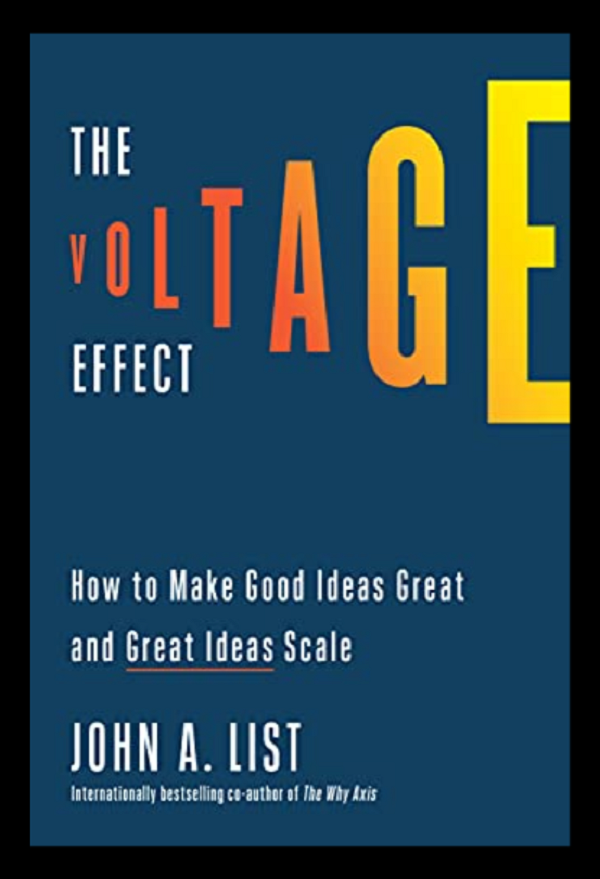 A book about ideas, scaling, and…QUITTING.
TV Can Be Educational.
A few days ago I was watching my favorite news show, WGN Morning News. They always have the best guests. This particular morning, Robin and Larry interviewed University of Chicago Economics Professor, John List. He wrote a book called The Voltage Effect: How to Make Good Ideas Great and Great Ideas Scale. In the interview, List said something that stayed with me – a true lightbulb moment. I'm paraphrasing here, but the gist of it is that people stay in bad jobs because of the negative connotation to the word 'quit'. Let's think about that for a moment. We don't leave jobs that are poorly suited to us, because we don't like the word that is used to describe the act of leaving a bad job. Yikes!!
I Had to Know More…
I reached out to Professor List, who was kind enough to give me more details. His theory on quitting isn't exclusive to jobs, but hey, this is ResuMAYDAY. What else are we going to talk about
here?? List explained, "The science shows that we do not quit enough. For example, we stick too long to our current job. In my book I talk about a few explanations. A key reason is that quitting is perhaps the most repugnant word in society today. If we could only call it a 'pivot' or 'calling an audible' people would quit more. The second reason is an internal bias that we all have: we neglect our 'opportunity cost of time'. Now that is a lot of economese; what I mean by that is, when we work at one job
we tend to ignore what we are foregoing had we been working somewhere else
."
WOW.
I thought about this concept for a moment. Like everyone, I get stuck doing something, simply because it's easier than pivoting to something else. But not when it comes to my career. I shared with Professor List that I quit my last job (a great job that was a poor fit for me) in 2001 and had been happily self-employed since then. He enthusiastically responded, "Awesome awesome awesome!"
Get the Book!
And if you'd like to experience that lightbulb moment just like I did, here's a
link to the segment
on WGN Morning News.